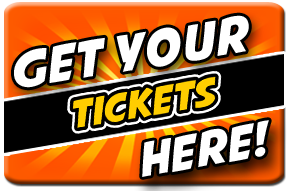 Yorkshire Cosplay Con is a family friendly

Convention

for all Anime, Comic Book, Sci-Fi and Video Game Fans based in Yorkshire, UK.
When:
until
Tickets:
Ticket information available here
Where:
Magna Science Adventure Centre

,

Sheffield Road, Templeborough

,

Rotherham

,

South Yorkshire

S60 1DX
Another Event will be held on 8th of August 2015
Most Recent Yorkshire Cosplay Con News
16th October 2014
We have a brand new Blog where all our latest updates will be.
Check out our blog now
. The blog link is also available via our site navigation.
---
14th August 2014
We have been very busy as we are getting a lot of request for stalls for both our April and August cons. We have added some special guest to our special guests page and a few stalls to our stall holder page so go check them out.
---
4th April 2014
Hi Guys Just to let you know tickets for our April 2015 Convention are now available.
Book your tickets now!
---
7th August 2014
We have been experiencing a few problem with our messaging platform on the website and have not received any new messages for a while. Sorry to anyone that has tried to contact us through the website as we have not received any messages you have sent us. The problem is now fixed and we are taking booking for our April and August conventions next year 2015.
---
30th June 2014
Hi Guys Sorry for the lack of updates here. Been really busy with our social media and video editing as well as looking into new venues for our next convention. We would like to thank everyone that attended our event and made it the amazing day that it was. We had over 2000 attendees on the day and we was completely taken back by the number of people that attended. The generosity of our attendees was also fantastic as you guys helped us raise
£650.50
for our charity Aid for Japan. Thank you again and stay tuned for more updates we may also have another convention sooner than we expected.
---