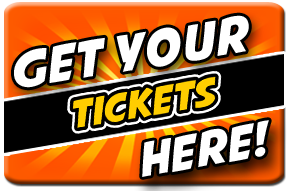 Yorkshire Cosplay Con is a family friendly

Convention

for all Anime, Comic Book, Sci-Fi and Video Game Fans based in Yorkshire, UK.
When:
—
Tickets:
Ticket information coming soon
Where:
Magna Science Adventure Centre

,

Sheffield Road, Templeborough

,

Rotherham

,

South Yorkshire

S60 1DX
Another Event will be held on 8th of August 2015
Most Recent Yorkshire Cosplay Con News
30th June 2014
Hi Guys Sorry for the lack of updates here. Been really busy with our social media and video editing as well as looking into new venues for our next convention. We would like to thank everyone that attended our event and made it the amazing day that it was. We had over 2000 attendees on the day and we was completely taken back by the number of people that attended. The generosity of our attendees was also fantastic as you guys helped us raise
£650.50
for our charity Aid for Japan. Thank you again and stay tuned for more updates we may also have another convention sooner than we expected.
---
8th June 2014
New page launched with all our printable Time table and room layouts.
Click here
to check them out.
Tickets are selling much better than we could have hoped for. This mean that we do not have many left now, so to avoid disappointment book them now so you do not miss out
---
4th June 2014
First official promo for our live performance at the Yorkshire Cosplay Con 6 next week. Please feel free to share if you or anyone you know is interested in attending. Over 1,000 tickets sold already.
It is useless to resist... give in to the dark side and come on over for a brilliant fun-filled family day out!
---
25th May 2014
The first batch of trader packs has been sent out by email or through facebook messages to all our traders in the main stage area please check our facebook page if your unsure whether you are in that room or not.
We are very sorry YCC6 attendees but the Jewellery workshop is no longer available as the lady has cancelled due to personal reasons.
---
14th May 2014
Our Main contest are now closed. Good luck to all our applicants. If you missed your chance to enter our main contests there is still plenty of things to do on the day as well as some contest that you can enter on the day.
---